Contents
Separate but parallel dreams brought Scott, Benoit and Juan together at the same place and time.

A vision began to take shape of what Realm could one day become and we chased it with everything we had.

The purchase of our Estate in Stags Leap District was transformational in ways we couldn't imagine.

As we look out from the top of Wappo Hill, we marvel at the majesty and resilience of Napa Valley.
I.
The Formative Years
2002—2012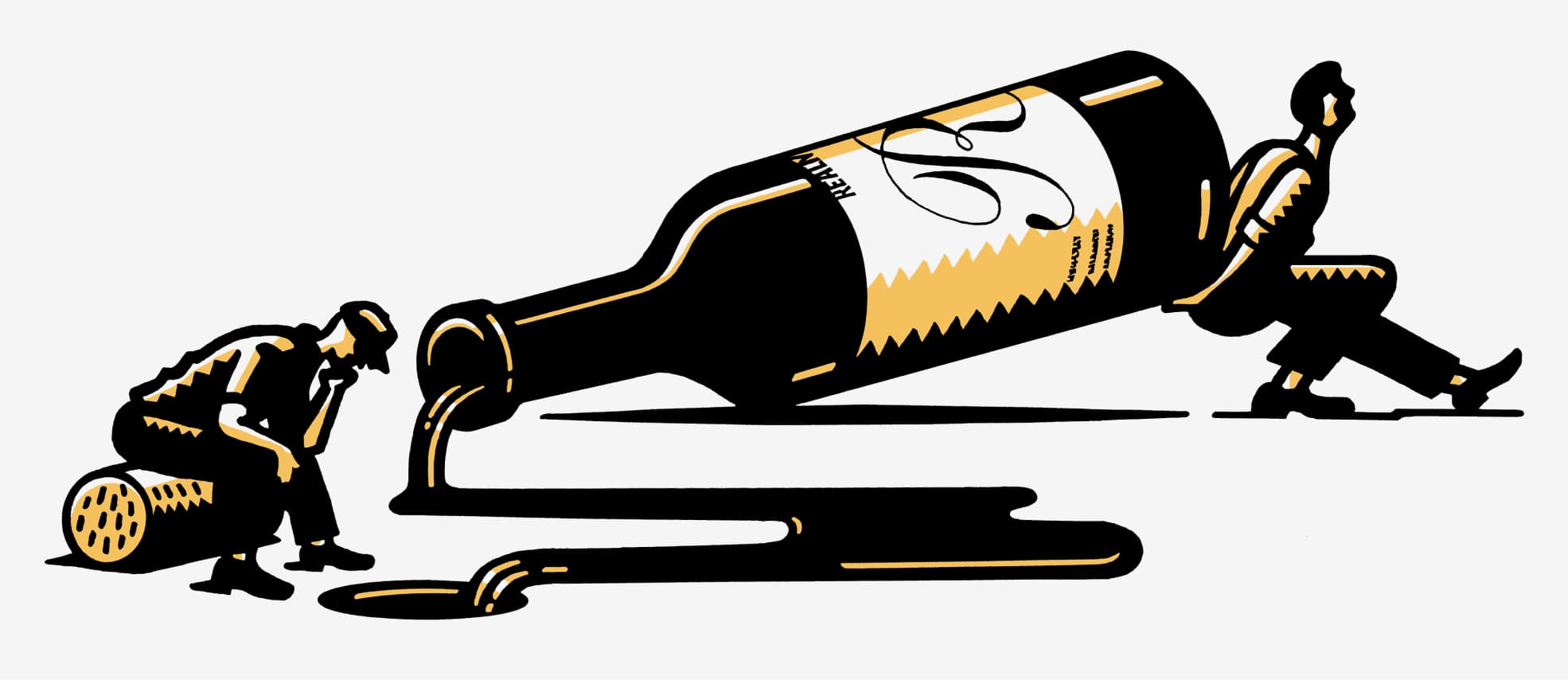 September 2012. By the time we were done, we opened 3000 bottles of 2009 The Bard and poured it down the drain. It had taken a full week to do it, one bottle at a time. Our hands were calloused and bleeding. The team was badly shaken.
F rom the beginning we knew resurrecting Realm would be a challenge. Scott acquired the business in summer 2012, restructuring the partnership between founders Juan Mercado and Wendell Laidley who started the label in 2002. Benoit joined Realm in early 2011 after the brand's first winemaker left. Both Scott and Benoit knew that Realm was far from a sure thing, but they were intrigued by what it had been able to accomplish despite considerable obstacles. And fascinated by the opportunity to build something greater.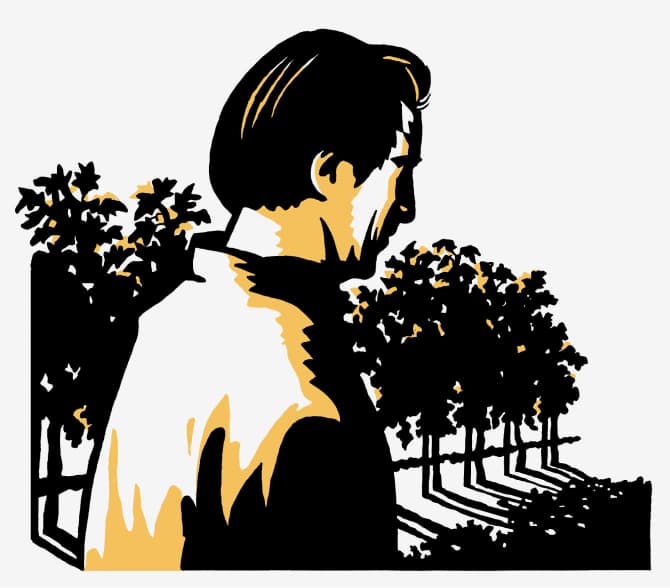 Despite arriving at Realm via very different paths, Scott and Benoit have strikingly similar mindsets. Scott got into the wine business in the mid-2000s, following five years of service in the U.S. Air Force and two years at Harvard Business School. He met Jack Cakebread at a seminar at HBS, and after expressing an interest in the wine industry, Jack took him under his wing. Scott spent every summer and vacation working at Cakebread Cellars, and moved to Napa after graduation without a job offer or a clear sense of where the path would take him.
Scott: My friends were going into finance or technology, and I headed to Napa Valley. Most people thought I was crazy to go into the wine business with a Harvard MBA – it certainly wasn't a recommended career path then or even now. Everyone has heard the joke about how to make a small fortune in the wine business. But of all people, I think my mom instinctively knew why I was drawn to wine, both intellectually and emotionally. Walking in vineyards, the physicality of the work, took me back to parts of my childhood on my family's dairy farm in Wisconsin. Growing up I spent years trying to get away from that place. But after my time overseas in the military, wine gave me a path back to the land, back to agriculture…in a way that seemed a little sexier than dairy farming! Winegrowing is an enterprise that requires more than its share of patience, capital and luck. But I was drawn to the idea of making wine into a sustainable business. I've always thought there's a value to wine beyond a financial calculation, something near magical.
Months later, at a lunch with Jack Cakebread and several Napa Valley vintners, Scott met Bill Harlan, founder of Harlan Estate. A conversation turned into a job offer, and Scott spent a few years working on the foundation of what would become Harlan's newest project, Promontory.
Scott: It was a chance to work with one of Napa Valley's most inspiring figures, a person with incredible vision, attention to detail, focus. And I loved it, loved spending time with Bill. It was a transformational experience.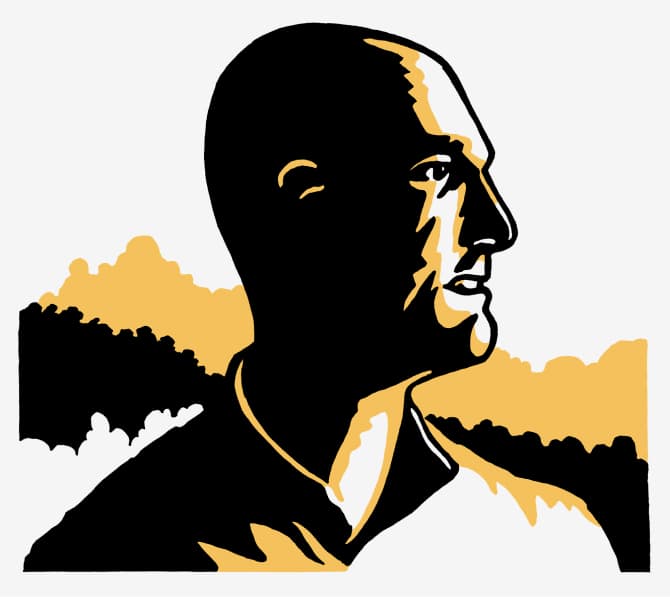 Benoit, a native of Bordeaux, also arrived in Napa Valley in the mid-2000s, having graduated from L'Université de Bordeaux with master's degrees in Chemistry and Oenology. Like Scott, he had more promising and secure opportunities elsewhere, but they didn't present the challenge or change he was looking for. With the advice and help of his good friend and mentor, the renowned wine consultant Michel Rolland, he moved to Napa Valley and soon landed an internship with winemaking consultant Andy Erickson.
Benoit: I became friends with Michel's son-in-law while finishing my masters in oenology; Thierry was doing his masters in biology. For four years we were always together. Then he came to California and worked at Harlan and he said, come on Benoit, you'd like it here. I'd been offered a job right away to run three different wineries in two appellations in France. It was a good package, but the mentality was not there. I worked in Bordeaux and I didn't want to stay there. I wanted to explore, to experiment and do something different.
Benoit's three-month internship eventually turned into a full-time position, and for the next few years – except for a harvest spent in South Africa – he worked side by side with Andy making wine for prestigious brands such as Dalla Valle, Ovid, and Screaming Eagle. It was a fantastic opportunity, one that allowed him to explore the diversity of vineyards throughout Napa Valley. In 2007, anxious to strike out on his own, Benoit formed his own consulting business. One of his first clients was Hartwell Estate Vineyards.
Scott: Both Benoit and I were lucky to have the relationships we had early on with people like Bill Harlan, Michel Rolland, Jack Cakebread, Andy Erickson and many others. I always think of it, and of Realm, as standing on the shoulders of giants…It's hard to imagine that the wine business, or Realm, would be where it is today without them.
In 2011, Scott was getting restless. He was thinking about starting his own project when he had lunch with Juan Mercado, who laid out the story of Realm.
Realm was started by two friends in 2002. Juan Mercado was a nurse in Oakland who also worked part-time for All Seasons wine shop in Calistoga. Wendell Laidley worked in finance in San Francisco and was a customer at All Seasons where he met Juan. The two decided to create a wine brand, and through his connections Juan was able to convince a couple of Napa Valley's top growers, including Andy Beckstoffer, to sell them a few tons of fruit. The first wines were made by Mike Hirby at Sherwin Family Vineyards on Spring Mountain. Like many start-ups, Realm faced plenty of challenges in those early years, most notably a warehouse fire that destroyed the brand's entire 2003 vintage. Yet Juan and Realm kept going, bringing in additional prestigious Napa Valley growers and creating a portfolio of both Single Vineyard Cabernets and Proprietary Blends. Largely due to Juan's incredible skill at building relationships, the wines slowly gained recognition and the mailing list started to grow. As the years went on, however, obstacles piled up and the business began to falter. Growers and suppliers went unpaid, as did Realm's few employees. In 2010, Mike Hirby announced he was leaving.
That's when Benoit, who happened to be Juan's friend and roommate, offered to help out. He knew Realm was in a tough spot and that the 2009 wines were ready for blending, so he said he would help. He even brought in Michel Rolland for a tasting. Soon after, Juan asked Benoit to become Realm's winemaker.
Benoit: Around that same time another opportunity had come around from a really prestigious winery. It was a well-established brand, a cult, and the offer was really tempting. But I wasn't sure what kind of freedom I'd have to make my mark. I'd seen too many people in golden jails, where they have a great winery to add to a resume, but they don't have the freedom or power to grow or change things. Joining Realm was a chance to earn something, to express myself, write my own story and become who I wanted to be. You can buy a house that's already done or you can build your own. It's harder, but it's exciting mentally.
Having Benoit on board was a huge relief, but the business side of Realm was still suffering. By the time Scott and Juan had lunch in late 2011, the company was headed toward bankruptcy. Still, Scott was intrigued by what Realm had been able to accomplish, how it had bootstrapped itself into being, against so many odds.
Scott: I looked at Realm in the context of Napa Valley's evolution over the last half century. In the 1960s, 70s and 80s you had the first wave after Prohibition, with families like the Cakebreads, Mondavis, and Davies, who came in and established wineries before anyone knew about Napa Valley. In the 1980s and early 1990s a second wave came in – vintners like Harlan, Colgin, Araujo, Bryant – who'd had successful careers prior to coming to Napa. They bought land and changed the game, took quality up exponentially. They really showed what Napa Valley could do. That was the era of the cult winery. Then in the late 1990s and early 2000s you had a new generation come in. Wineries like Realm, Behrens & Hitchcock, Carter Cellars, Schrader. They were buying grapes from great vineyards -- exceptional growers – and making wine through custom crush arrangements. They didn't own any dirt, didn't have much capital invested, yet they were trying to play with the big boys, punch above their weight. That was Realm. It had its problems but it also had these great vineyard sources, these relationships in the industry and this cool following. And it had Benoit, who I thought could turn out to be a star.
After several months of meetings and conversations, Scott acquired Realm in July 2012. It was a leap of faith, for sure. Before the deal was even inked, Scott paid for glass and corks out of his own pocket for the June bottling of the 2010 vintage.
Scott: The company was out of cash and nobody would show up for bottling, no glass, no corks…without being paid up front. The deal wasn't done so it wasn't my company yet. I remember thinking perhaps I should just let it go and see what happens. What would happen to a brand if it just shut down, stopped making wine? Benoit and I talked seriously about that option but in the end I believed in the value of a name. We wanted Realm to stand for something great and that meant keeping all these troubles out of the consumer's view. We were trying to put a good face on it all but in reality it was a mess.
The 2010 wines got bottled, and over the next couple of months, Scott, Benoit and Juan adjusted to each other and began to address the frailties in the business. At first the hurdles seemed challenging, but not insurmountable.
But in August we tasted 2009 The Bard. Scott was hosting a customer at Chateau Boswell, where we were making our wines at the time, and noticed The Bard was off. Hoping it was just an issue with one bottle, he returned to our office – which was little more than a desk in a shared work space – and called Benoit. They pulled a case of 2009 The Bard and began opening bottles. Some were sound and tasted perfectly fine, but some had the unmistakable taint of brettanomyces, "brett," a spoilage yeast that, in high concentrations, causes wine to have aromas and flavors described as "barnyard," "horsey," or "Band-Aid like." Scott and Benoit looked at each other and shook their heads.
Scott: We knew we couldn't continue to sell that wine, not with the Realm name on it. Some vintners might have gone ahead, treated it as a quirk of the vintage or an element that added complexity to the wine, but we knew for our house style it was a flaw. At the time, our reputation was the only thing we had going for us. We just couldn't put a wine like that out there.
We had 250 cases of 2009 The Bard left to sell. It represented a quarter of our sales, a $250,000 hit to a business worth less than $2 million. But we dumped it, one bottle at a time.
As hard as it was to discard those bottles, we knew it was the right thing. The harder decision was to determine what to do about the 1200 bottles or so of 2009 The Bard that had already been sold. Do we tell our customers there's a problem? We simply couldn't afford to buy all the wine back. And not all the bottles showed the brett character. So we said nothing. Later, as the business became more stable, we started quietly buying back any bottle that showed up on Wine-Searcher. If you are a customer reading this with a bottle of 2009 The Bard in your cellar, we will gladly refund or replace your wine.
Scott: From the beginning we said quality meant everything. We have to stand behind our wines or we stand for nothing at all. So I'm still not sure we made the right call back in 2012 to say nothing to those customers who had already purchased the wine. I would make a different decision today but it's easier to say that because we survived that episode. Back then I wasn't sure we would survive.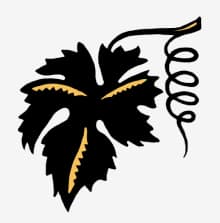 II.
A New Beginning
2012—2014

October 31, 2013. Scott was on a business trip in France when his phone buzzed. It was Benoit, and he seemed to be in shock. The Wine Advocate's scores for Realm's 2011 wines had come in, the first since we restarted the business. All mid-80s, with a couple of 90s for Beckstoffer To Kalon and Dr. Crane. 2011 was a rough vintage, to be sure. Rain, cold, heat spikes, mold. Still, we should have done better. Although we swore never to live by our scores, we didn't want to die by them either. We knew the wines would be difficult to sell.
Following the debacle of 2009 The Bard in 2012, the situation at Realm seemed to go from bad to worse. It was a little like Pandora's Box. The more we peeked under the lid, the worse it became. When Scott acquired Realm in 2012, he raised enough capital – everything he had plus some from friends - to buy out Juan's former partner, Wendell, and to pay off some debt. But there wasn't any extra, no big infusion of cash to invest in new equipment or grape sources. The business had to survive on its own merits. We had inventory to sell, so we knew we could turn that into cash, but even there we had problems. Sales were soft. When we held our offering in fall 2012, we uncovered more issues, as Eden Foley, who joined Realm in September of that year, recalls.
Eden: A few days after sending the offer I remember being afraid to answer the phone, afraid of what I'd hear on the other end. We had some very unhappy customers. People who had paid for Realm wines in the past but never received them. People who'd been shipped wines they never ordered, and never got the ones they did. People owed refunds who'd never been paid. It was a nightmare. There was anger and even tears.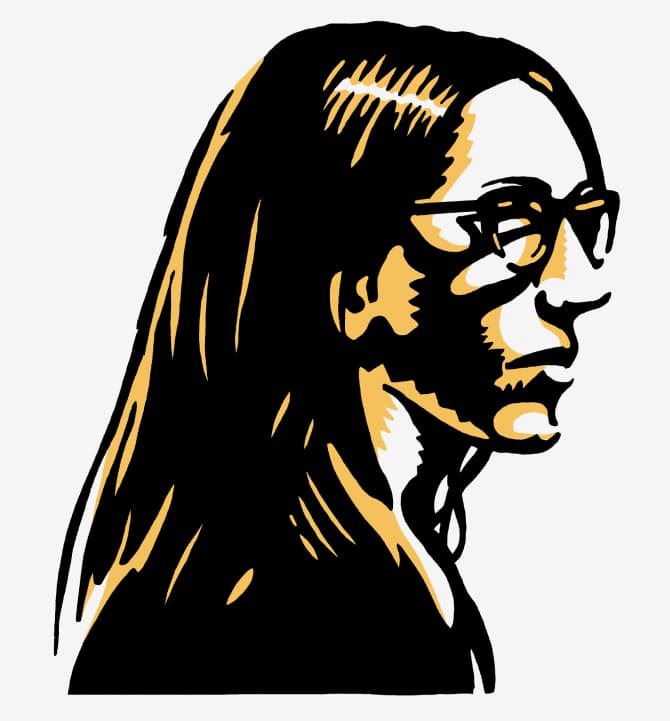 Needless to say, the mailing list didn't perform well. On top of that, a couple of distributors fired us. We lost a grower. We were downgraded by our lender to the group for under-performers. No one would extend us credit; everything we purchased had to be paid for COD. On more than one occasion, Scott underwrote the payroll but didn't pay himself. Benoit paid for lab analysis out of his own pocket.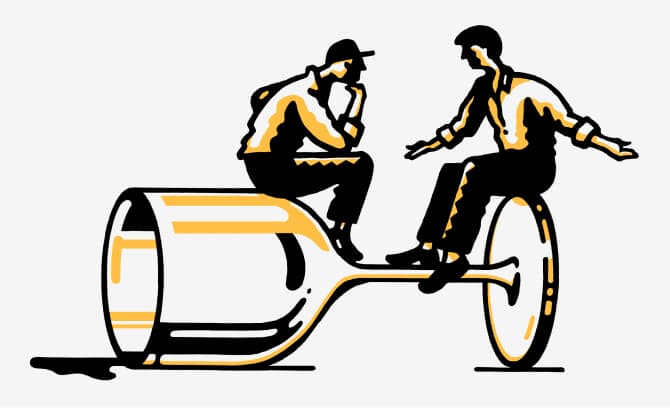 Scott: Around that time I had lunch with Bart Araujo and told him some of what was happening. He asked me if I wished I had my old job back. I thought he was kidding but in retrospect maybe not. I know there were times when each of us on the team wondered if it had been the right choice to try to resurrect Realm. There were a lot of dark moments.
In early 2013 Scott took out a legal pad and scrawled a few words in pencil. He wasn't ready to give up on Realm, but he needed to inspire the team – and himself – with a vision of what the brand could be.
Scott: I needed to figure out what made Realm worth saving, what made it worth all the effort. At the time, we were fighting for our survival and I was searching for the words to give purpose and meaning to our journey. As if the mere act of transforming thoughts into words would somehow make it all work out.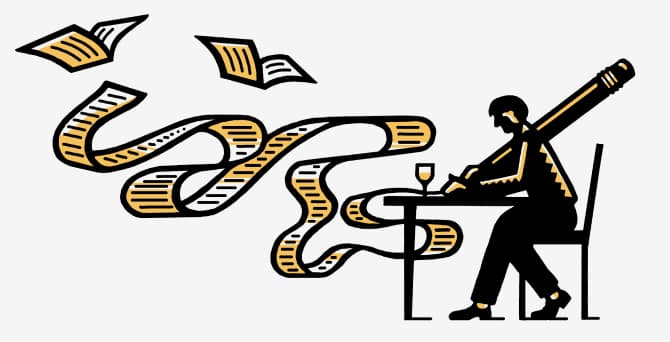 Looking back, it marked a turning point for Realm. The words Scott put to paper that day have been expanded upon many times. But the core vision he laid out in early 2013 – which became the statement we used when we unveiled the first revision of our website in 2014 - drives us to this day:
Making wine at the very highest level has always been at the core of Realm Cellars. Through "these blessed plots" – unique vineyards that express character and diversity – our aim is nothing less than to illuminate and reflect the pinnacle of Napa Valley winegrowing. But our vision for what Realm can be encompasses more than creating fine wine. Securing an enduring place in the history of Napa Valley, that is also our aspiration.
Realm Cellars is a journey, built upon the dreams and ambitions of people willing to risk everything in the pursuit of beauty and quality. We have come a long way, but there is always so much further to go. Drawing on a shared ethos of entrepreneurship and relentless perfectionism, the Realm team will never be satisfied with the status quo. Every success - and every failure - is an opportunity to learn, adapt and evolve. With grit and determination, we strive to create a legacy greater than any one individual, one that will last for generations.
As we map our course, our promise - to our customers, our growers, ourselves - is that Realm Cellars will never be static, never complacent. We will make our mark in the firm belief that the best is always yet to come.
And so, throughout 2013, we pushed on. Scott and Juan beat the pavement, hand-selling current release and library wines to any sommelier or wine buyer who agreed to see them. Our library inventory depleted to zero because we needed the cash so badly. We did our best to mend fences with our mailing list customers, and though we lost a few, we managed to hold onto enough to keep revenues from completely drying up. We worked closely with our growers to improve quality and even secured new vineyard sources. Though we didn't have the cash for new winemaking equipment, we enforced new protocols in winemaking and bottling to ensure a 2009 The Bard would never happen again.
Then, in October 2013, The Wine Advocate released the scores for Realm's 2011 vintage wines. It was a tough vintage for everyone in Napa Valley, one of the worst-reviewed in decades. But Realm was in no position to weather another storm. Nobody wanted to buy those wines. It was miserable. In the depths of it Scott showed his business plan to a couple of wine industry friends, and they said he was crazy: 'You need to be candid with yourself. Either you need a lot more capital or you should just fold it.'
Scott: They were telling me to fold. But I couldn't do that to Benoit or the team. I doubted myself, I doubted the business, but I didn't doubt them.
Plus, there was the 2012 vintage. It was in barrel and every time we tasted it, we knew it was special. When Michel Rolland helped us blend the 2012s we saw how his eyebrows raised at a few of the barrel samples. Realm was struggling and consumers weren't buying the 2011s. Benoit and Scott had other job opportunities. But there was that 2012 vintage. It wasn't just the quality, it was also the quantity. The 2012 vintage had the potential to dramatically improve our circumstances. It was the thing that made us hold on.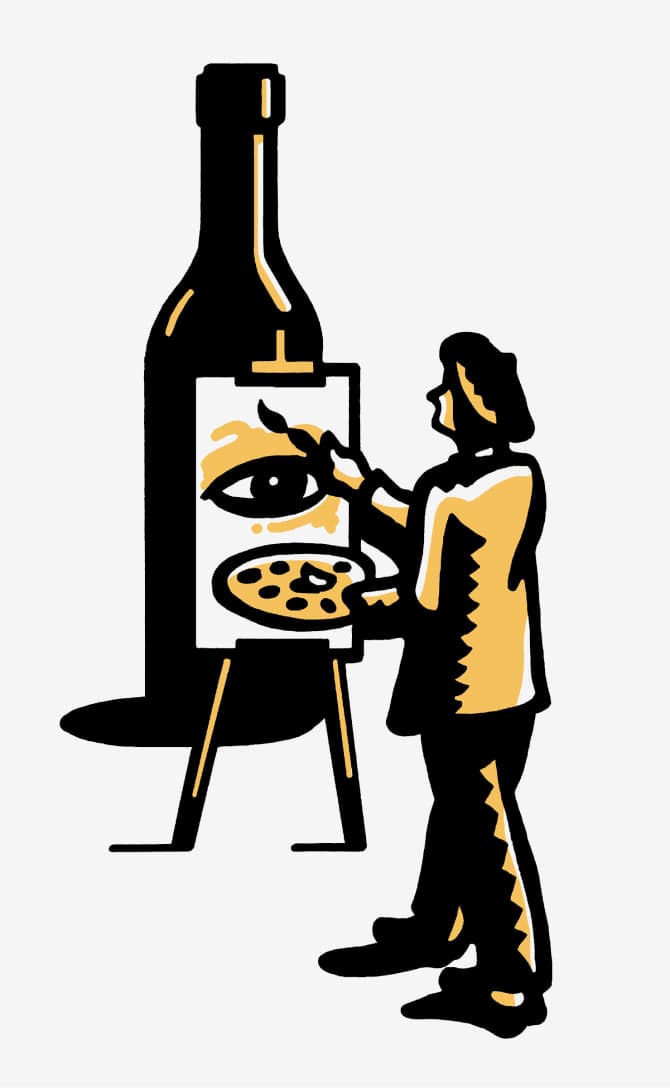 We put our heads down and worked on new labels and packaging. We sold enough back vintages to be able to add a couple employees and we started to assemble a dynamic team. There were some positive signs, glimmers of hope. We did well at the High Museum auction in Atlanta and in February 2014, at Premiere Napa Valley, our lot – a blend of five Single Vineyards – garnered one of the highest auction prices. We got positive feedback from customers and had more sign-ups on the mailing list. But it was all forward looking. It didn't yet translate to the bottom line. Everything hinged on releasing the 2012 vintage. If we could just get to that moment.
In the summer of 2014, as soon as they were bottled, we started tasting people on the 2012s. We had new wines and new packaging with new labels. The brand had an entirely new persona and we were excited to show people the new Realm. The reaction was what we hoped for. Though a few people missed the old label for sentimental reasons, they loved the new labels. And the wines.
That fall we released the 2012 Proprietary Blends – The Bard, The Tempest, Falstaff - and we finally got a little breathing room. People heard good things about the 2012 vintage and sales picked up. Things were starting to click.
On October 31, 2014, The Wine Advocate published its reviews of Realm's 2012 vintage: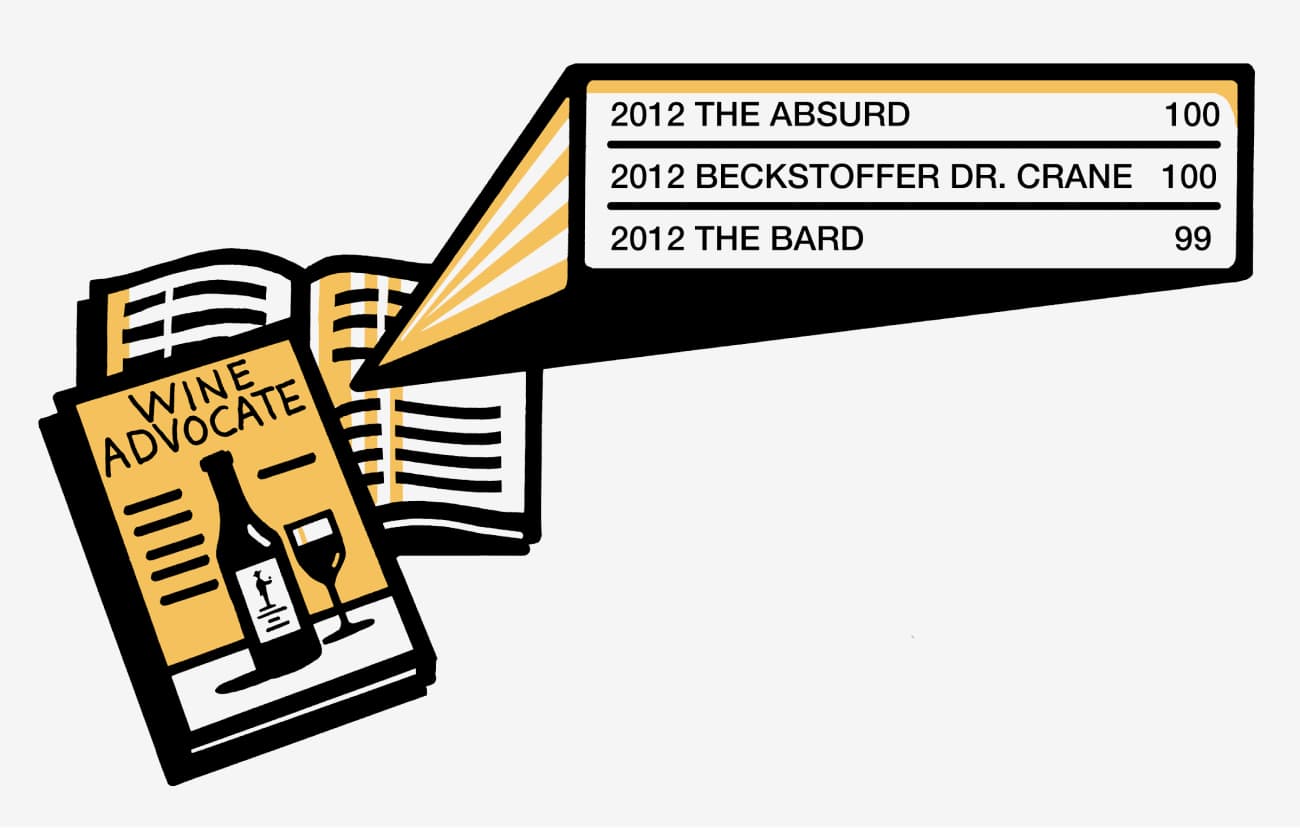 They were the best scores we ever received, and though we never sold our wines on the basis of scores, it was a game changer. It had always taken us weeks or even months (and sometimes years) to sell out of our wines, but when we released the 2012 Single Vineyard wines in spring 2015, it only took a few days.
Scott: I can't remember any winery that experienced such a dramatic turnaround from one vintage to the next – from the mid-80s to the high 90s or 100 in just one vintage. We put in a lot of hard work, and we had a strategy for sure. But we also got lucky, especially with Mother Nature. You could have taken the same people, the same strategy, and if the timing had been different, if 2012 hadn't been a good vintage, we might not have had the same outcome. We needed the sales success of the '12 vintage. If we had another vintage like 2011, we could have had a very different result. To be honest, I didn't know what risks I was taking when I acquired Realm. You can read about entrepreneurship in a book but living it is an entirely different thing. To risk everything in pursuit of a dream. I'm not sure I want to be that close to the edge again. I wouldn't change the story, but I'm not sure I'd do it again.
With the success of the 2012s and with two more excellent vintages (2013, 2014) in the barrel, we started to think longer term. We wanted Realm to become more meaningful and that required land and a winery. A place we could call home. Since 2007, we made the wines at Chateau Boswell but it was like cooking in someone else's kitchen. We wanted more control and space. So we started looking for properties. We explored up and down the valley but struggled to find something that fit our criteria. We couldn't afford to buy something too perfect, and it didn't fit our DNA anyhow. But we also couldn't afford to wait too long because our lease at Chateau Boswell was expiring.
Around that time, Benoit proposed the idea of approaching Bob and Blanca Hartwell about the Hartwell Estate in the Stags Leap District. Benoit made wine for the Hartwells since 2004, and he'd been the viticulturist on the Estate since 2008. He knew the property well and understood its potential. He also knew the family was thinking about downsizing their operation.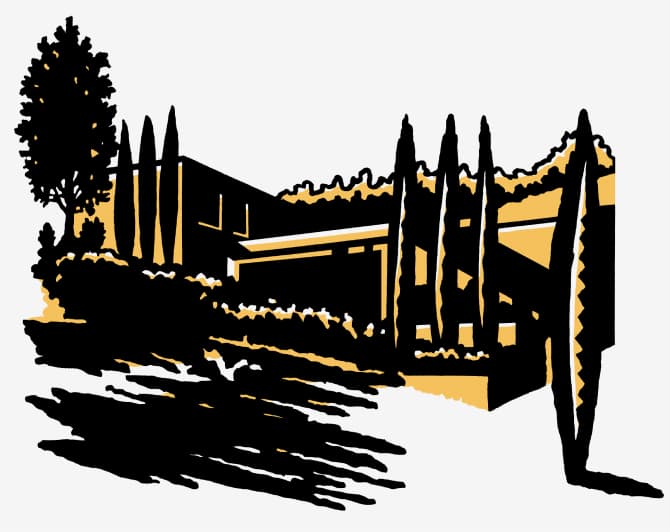 Benoit: I always felt there was something special about this property. It's one of the only vineyards on Wappo Hill – a hill that comes up out of the valley floor in Stags Leap. What geologists call a toe formation. There just aren't many places like it in Napa Valley. The property goes from 100 to 600 feet of elevation with all these different slopes and facings. And the soils: I've seen geologists scratch their heads at them. Volcanic, landslide, valley formation. Which to me translates to complexity. It's pretty insane."
Hartwell became our first choice. We presented an offer in late 2014, but the family wasn't ready. Selling the property was emotional for them. They owned it since 1986, and it was hard to let go. The Hartwells were like family to Benoit; they'd been through a lot together, and he understood how they felt. We were patient. By mid-2015, we weren't sure the deal was going to happen, but we also knew that harvest was coming. On the chance the sale would go through, we decided to put our best foot forward. We put a few thousand dollars into a new shaker table and an optical sorter at the winery and sent our team in to help Benoit make the wine. We wanted the 2015 wines from the Hartwell Estate – which we thought we might own someday - to be Realm quality.
After harvest, on December 9th to be exact, the deal fell through. We were devastated. We had such high hopes. It was hard on the team. We were prepared to give up, but Benoit thought there still might be a chance. He talked to the family. There was more back and forth, and at last, they came around.
On December 30, 2015, Realm Cellars completed the purchase of the Hartwell Estate on 5795 Silverado Trail in the Stags Leap District of Napa Valley. The deal included the winery, caves and 15 acres of vineyards.
Text message from Benoit Touquette to Scott Becker (sic):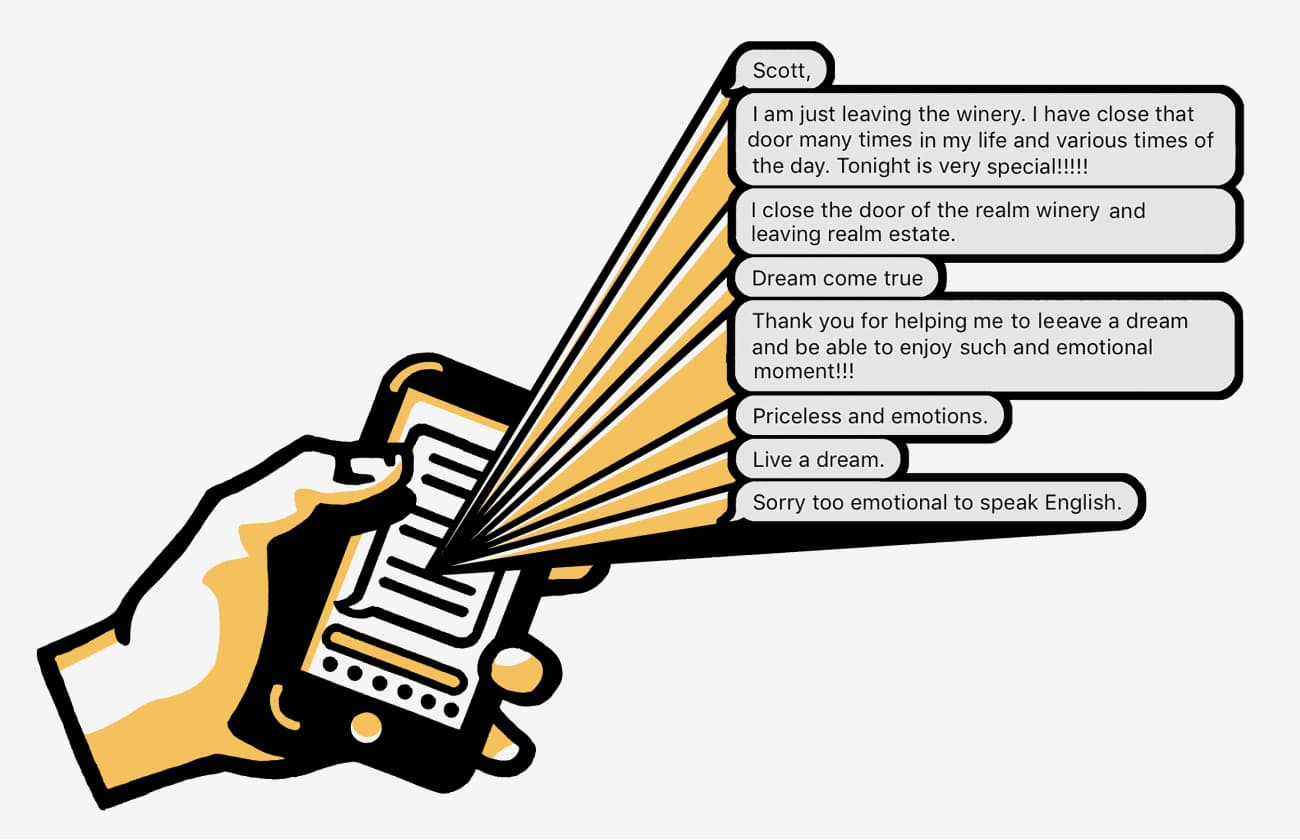 In the end, the Hartwells chose Realm. They had other offers. But they knew Benoit, and through Benoit, they got to know Realm.
On December 31, 2015, The Wine Advocate published Robert Parker's assessment of the 2013 vintage.
Text message from Juan Mercado to Scott Becker: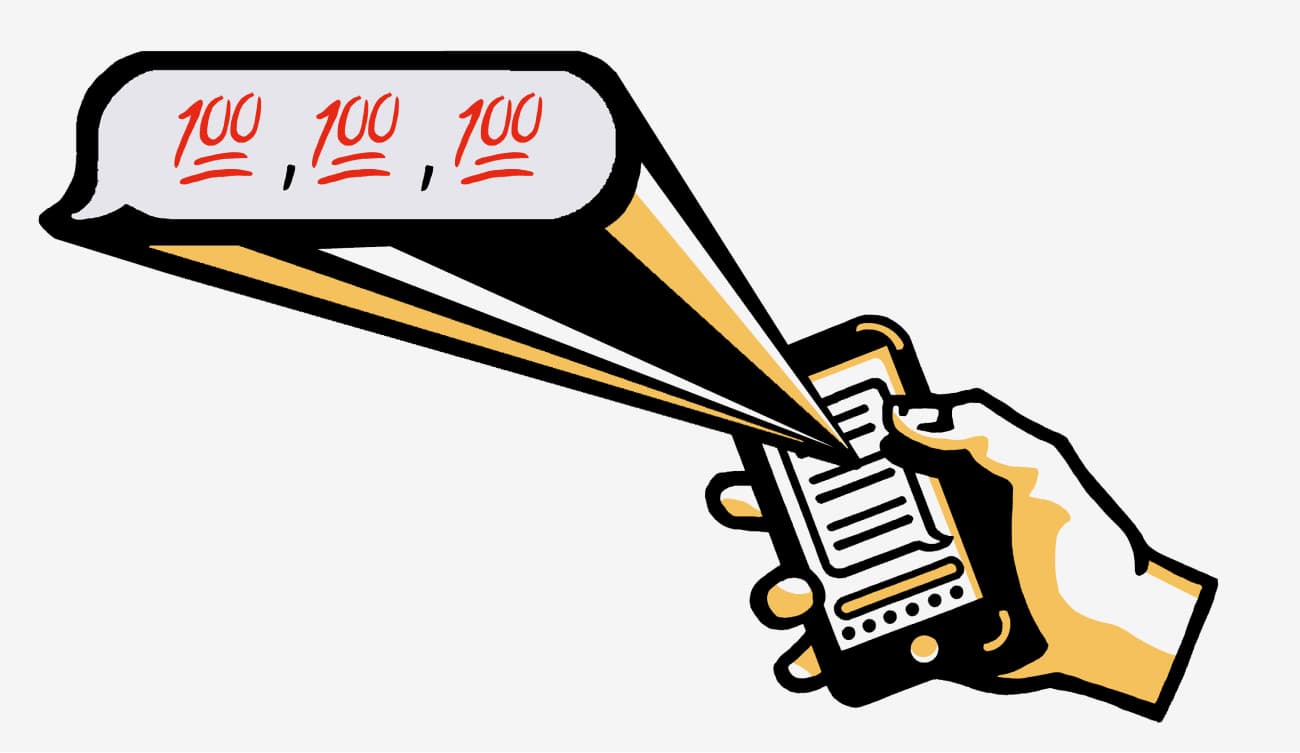 It was an emotional 24 hours. First the Hartwell deal closed, and the next day The Wine Advocate scores came out, the best we ever had. Scott choked up. Benoit and Juan were in tears. Just two years earlier Realm had been on the brink. Things almost fell apart. We could have lost everything.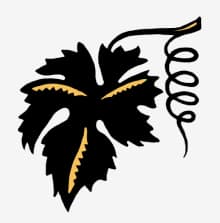 III.
Metamorphosis
2015—2019

February 2, 2016. It was the spring 2016 offering featuring our 2013 Single Vineyard Cabernet Sauvignons. We had a feeling it would go well based on the buzz about the 2013 vintage. But it turned into a nightmare. The wine sold out in minutes, our website crashed, and many of our long-time customers missed out on the release. We had never been a waitlist, high-demand brand that sold out in a few hours. We felt terrible.
W e completed the purchase of Hartwell on December 30, 2015. On December 31st, we started walking the property, a routine Scott and Benoit repeated every Sunday for months. The vineyard was our first priority. We knew it would take the longest to fix and yield the greatest return in terms of quality. A lot of the blocks were failing. The Stags Leap District was experiencing pressure from Pierce's Disease and there were issues with the vines' root structure. At least Benoit knew what and where the problems were. As viticulturist for the property since 2008, he walked the vineyard for years and even spent his own money to bring in irrigation consultants and a pruner from France. Over the next several months we brought in more experts - soil scientists, geologists, hydrologists, water treatment specialists. We mapped soil types and searched for water. We studied, probed and consulted. No stone was left unturned in thinking about how to maximize the site's potential.
Benoit: I had ideas going in, but I was excited to have more opinions. You need creative people, collaboration, not just a single mind. We wanted to extract the best of this place. It was a diamond in the rough and we were determined to carve it and shape it in the best way possible.
In the meantime, there was the spring release offer to get through. We had high hopes for the 2013 Single Vineyard Cabernets, but we never imagined the wines would sell out in a few hours. When our system crashed we started getting calls immediately from angry customers. Many of these folks had been with Realm from the beginning; they'd always gotten an allocation. We had let them down big time. That day and the days after we spent hours on the phone, calling every customer and digging deep into our library so we could offer people something. We sent out an apology email, and much to our surprise, some of the folks who received a full allocation felt badly and offered to give some of the wines back. It humbled us. That offering taught us a lot. As a result, we changed everything about the way we market and sell our wines. It was yet another transformative step on a journey that is far from over.

Although having our own place was a game changer, it didn't take long for the team to discover the difference between owning a property and renting space in a custom crush facility. We became homeowners overnight. And this home needed some work. We had to make significant changes to update systems and the winery itself. And it wasn't like we could stay at Chateau Boswell, fix up the property and then move in. We needed to occupy it right away, to run our business, to continue making the wines.
We all learned new skills. When the storm water basin on the property got clogged with leaves and threatened to flood, the team went and shovelled it out. When the electric front gate wouldn't open one day, Eden figured out how to get it fixed. When a falling branch knocked out the electricity, we hunkered down without electricity and waited for PG&E to arrive. The bathrooms didn't always work properly. We operated without email or an internet connection for days. There was no landlord, no property manager. It was pretty rudimentary, to say the least.
Scott: The place wasn't exactly what you'd call turn-key. And looking back, that makes sense for Realm. We've always thrived on challenge. On finding something with lots of potential and then working like crazy to bring out the best in it.
Benoit: Getting into our own place was huge for us. We were excited. But there was the pressure of the unknown. It's more complicated than going to a custom crush facility, doing your work and leaving. You own the buildings and the land, and you have to deal with that. Everyone's plate got fuller. Everyone on the team took on new responsibilities. Everyone was stretched. But that's how we do it at Realm.
Knowing how much the property needed, our priority was to tackle projects we knew would have the biggest impact on wine quality. The vineyard was an obvious place to start, though we knew we couldn't replant everything at once. We replaced three acres of Cabernet Sauvignon vines that sat behind the winery, low performing blocks with high potential. We changed the row orientation, trellising, rootstock, clones – every decision driven by the best science at our disposal. We also tore down an old vineyard house that came with the parcel; we didn't intend to lose that house, but it became obvious that the land it was sitting on was more valuable planted to grapes. We made plans to move the driveway further south, to make room for additional vineyard parcels. We cleaned out the existing well and dug another one with a depth of 500 feet.
We did a mini "facelift" of the winery, installing new tanks, catwalks and pumps. We spruced up the office and meeting spaces with new floors and paint. Because the existing winery wasn't built to store wine beyond what the Estate could produce, we turned an ag barn into a barrel chai and expanded our capacity with additional small tanks to ensure we could keep all our vineyard lots separate. In May 2016, we moved our wines from Chateau Boswell to the Estate. It wasn't perfect, but it was ours.

But when harvest began that fall, new challenges arose. Even with the new well – which frankly wasn't operational yet - we quickly realized we didn't have enough water to support the amount of fruit we brought in. The cave quickly filled to capacity with barrels. The power grid was also stretched to the limit, and we lost power several times. But we figured out ways around it. We trucked in enough potable water to get us through harvest, and we bought generators for use during power outages. We made it work.
Benoit: Looking back, I'd rather go through a harvest like 2016 vs. another year at a custom crush facility. I rather deal with my own s**t than someone else's s**t. At least I didn't have to work around other winemakers. It's what Realm is all about. Nothing has come easy or free; we've always had struggles and constraints. This was just our new reality. It wasn't easy, but it didn't kill us. We were still so excited to be in our own winery. We're an optimistic people.
Still, the site humbled us, and made us re-think where to focus. Clearly we needed to beef up the infrastructure. It wasn't the sexiest part of renovation, but it was necessary. As the 2016 harvest demonstrated, the existing winery wasn't big enough. We decided to create a new, separate structure that could accommodate water, barrel and fruit storage as well as offices and a shared space for employees. We arrived at the location, west of the irrigation pond, by process of elimination. Up against the hillside, it was the ideal place to dig caves. We knew that particular plot would never be suitable for vines and the setting would keep the infrastructure to the back of the property. The additional space would also allow us to take down the two existing ag barns in front of the winery, structures that blocked the spectacular view of the Vaca Mountains to the east. We knew the project – Phase Two as we came to call it - meant we'd live in a construction zone for several years. We were prepared for it.

On October 8, 2017, the series of devastating fires that became known as the Northern California Firestorm began their three-week scourge of wine country. That Sunday evening, when Scott and Benoit each received texts alerting them to a large fire in southeast Napa, they rushed to the winery. We were in the middle of harvest, with about two-thirds of our fruit in tank. For a week, the two never left, even as they saw the fire get closer, incinerating structures in the eastern hills of the Stags Leap District directly across the Silverado Trail from the winery. They established communication with Napa County officials and started up the generators we'd purchased in 2016. As it turned out, the lessons learned from owning a fixer-upper came in handy during a wildfire. For the next several days Scott and Benoit worked the fermenting juice, dragging hoses, doing punch downs and transferring wine to barrel. They took turns sleeping; one keeping an eye on the fire while the other caught a nap. Within a couple of days Eden and assistant winemaker MJ Tsay brought food and other supplies, and by week's end a few more employees trickled in. The fire never crossed the Trail, and eventually it abated. Once again, Realm had escaped an existential crisis.

The experience was both exhilarating - allowing us to bear witness to the power of Mother Nature - and instructive. It made us rethink, again, how to develop our Estate to make the highest quality wine possible under any circumstances. Knowing that fires would become more, not less, frequent, we knew our Phase Two structure needed to be able to withstand a similar event. We thought about additional water storage capacity and having a place to keep just-harvested grapes in a controlled environment away from smoke. Between the fires and the 2016 harvest, we were getting more and more clarity about what we wanted and needed.
In mid-2018 another vineyard opportunity arose, this time to formalize a partnership with Frank and Tom Farella, whose Farella Vineyard was in Napa Valley's Coombsville District. We had made a Single Vineyard Farella Cabernet Sauvignon since 2003 and always loved the wine. The vineyard, developed by the Farellas in the 1970s, is a fantastically complex site, located in the foothills of the Vaca Mountain range in the cool, southwestern corner of Napa Valley. Frank and Scott were old friends, and when he signaled to Scott that he was open to a longer-term relationship with Realm, we had more than fifteen years in the bottle. We understood the great potential of this vineyard.
Like Hartwell, it took time to arrive at an arrangement that worked for everyone, and because of our close relationship with the family, that was important to us. The Farellas sold grapes to numerous producers, including Realm, but Tom Farella also sourced from the vineyard to make wine under the Farella Vineyard label. We wished to honor that, but we also wanted access to additional fruit and greater control over farming. Eventually we came to an agreement, allowing the Farella label to continue under Tom while adding a second estate vineyard to Realm's portfolio. With Farella, Realm increased its Estate vineyard holdings to more than 40 acres, an achievement that would have been unthinkable just six years earlier.
By now the full scale of our aspirations started to become visible. Our Estate in the Stags Leap District was undergoing a transformative renovation, we added the venerable Farella Vineyard to our stable, the wines were garnering significant critical acclaim, and demand was increasing around the world. Realm had come a long way from the dark days of early 2012. Yet we knew we still had so much further to go. In the spring of 2019, Juan, Benoit and Scott sat down to reflect on the past seven years. In Juan's case, it was a reflection that went back even further to 2002. The conversations were candid, emotional and yet ultimately supportive. We had been through a lot together. But it was also clear that what worked in 2002 or 2012 would not be sufficient in 2022 or beyond. We asked ourselves whether we wanted to sign up for what would be asked of us in the chapters to come. Juan felt in his heart it was time to do something different. He had been doing the same thing for 17 years at that point. He was proud of what Realm had become but knew his skills were better suited for a small startup. It was time for Juan to step away from Realm on a day-to-day basis, but he will always be a part of this journey. Juan built meaningful relationships with many of our customers who have since become friends. That spirit and personal touch continues to be part of the Realm ethos today.
Both people and places were changing at Realm in 2019. If you've ever designed and built a completely new structure, you know something of what we were immersed in as we embarked on Phase Two. We'd done some remodeling projects here and there, but we'd never built anything from the ground up, certainly not at this scale. It was a learning experience for the entire team. We made trips to other wineries in France, Napa Valley, and elsewhere. We took lessons from how other agricultural crops are processed and even the medical world. Thousands of decisions had to be made, and it was often a struggle. At the beginning of Phase Two we'd hired a general contractor with a solid track record and reputation. But as the months passed and the project ground on, we realized we'd chosen the wrong partner. By late spring 2019, we knew we had to make a change.
Scott: Breaking up with one contractor and hiring another in the middle of the job was not something we wanted to do. It was painful, but necessary. We needed a thought partner, a team that would work with us, not for us. Admittedly we can be a challenging client. We get heavily involved in all decisions, have a lot of opinions, and we pivot often. And this isn't the easiest site either. We have no hard feelings about our first contractor; it just wasn't the right fit.
We got in touch with Facility Development Company (FDC), the contractor who helped us with due diligence on the property before we bought it and got us through the early phase of winery renovation. As a contractor, their construction is of the highest quality. As a partner, they are truly collaborative, letting us air our ideas, steering us away from the bad ones, helping us think through and flesh out the good ones. They came on board in late spring 2019 and have been with us since.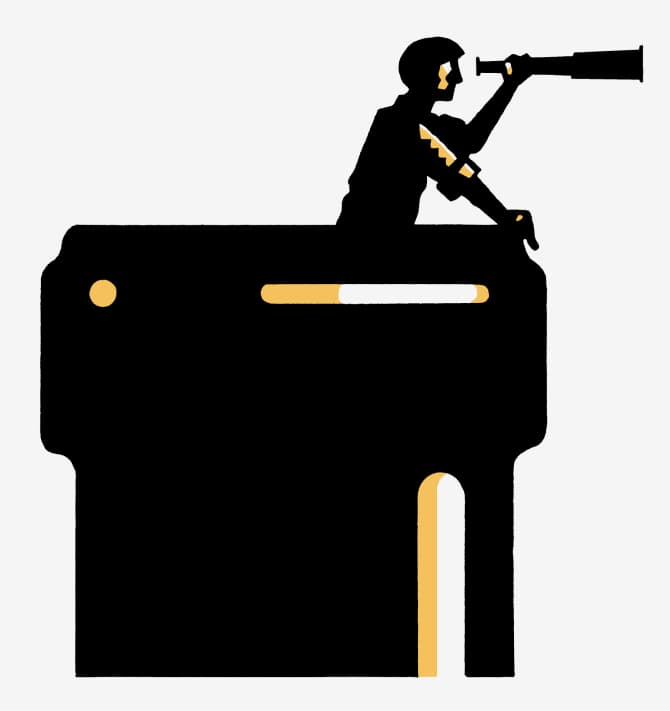 The 2010s brought nearly unimaginable change and growth to Realm. The decade was full of both triumphs and challenges, and the journey was exhilarating and emotional for everyone. On January 1, 2020, Scott penned a letter to the Realm team: A New Decade. Following are excerpts which capture the spirit and importance of the moment.

Today marks the beginning of not just another new year but also a new decade, so it seems like a worthy occasion for me to put some thoughts in writing and share with you. I am incredibly excited about 2020 for many reasons – a strengthening team, the proverbial light at the end of the construction tunnel (Phase 2 anyhow), high quality of the 2018 and 2019 vintages in barrel, just to name a few. The new year and new decade gives us a chance to once again start fresh, to let go of the burdens of the past, to still remember where we've come from but to also look ahead with courage and conviction, to ask ourselves deeper questions about meaning in our lives, to wonder what life might be like in 2030.

As I think about the attributes that make people successful at Realm, I naturally turn to the values we spelled out in The Realm Way… But it's now clear to me we missed something in that first version. Somehow we failed to capture the spirit of resilience. Resilience. The dictionary defines the term as "the capacity to recover quickly from difficulties." I think that's a good start but there's more to it. The word carries connotations of toughness, brightness, elasticity, durability, commitment, loyalty, perseverance… As I think back to the entire Realm journey, it's always been there. People who see Realm today see the success, but they don't necessarily know where we came from. We came from nowhere and started with nothing. Along the way, of course it took an extraordinary amount of resilience. Some people demonstrated it and some people didn't. We need to build up this characteristic in our organization. We all need to strengthen our resolve for the journey ahead because we will inevitably face more adversity. Resilience brings the confidence to know we can make mistakes, learn, grow from them.

Wherever the next ten years may take us, I look ahead with a sense of optimism. Napa Valley is poised to become the next great wine region to take on global significance (after Bordeaux and Burgundy). We've made great strides but we have not yet produced our best wine. There is more to be gained in the vineyard in particular. We have the scale to be able to make major investments and take big swings. We have an opportunity to play a leadership role in the world of winegrowing and to define the next era of fine wine collecting and consumption. We will find ways to give back – to each other, to our community, to those who've made this journey possible.

In closing, let me simply say thank you. Each of you has touched my life in a very personal and positive way. Each of you will be contributing to Realm in an extraordinary way in 2020 and beyond. I'm honored and humbled by the chance to work with you. My hope for you is that you find fulfillment and a sense of purpose at Realm. I want Realm to become the backdrop to a well-lived life that you earned through your own efforts. Thank you for believing in me and believing in Realm. Starting today and every day in the year (decade) ahead, I will wake up being grateful for you and I will work tirelessly to achieve the vision we have laid out for ourselves.
Onward!
—Scott Becker, January 1, 2020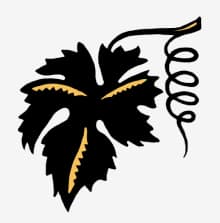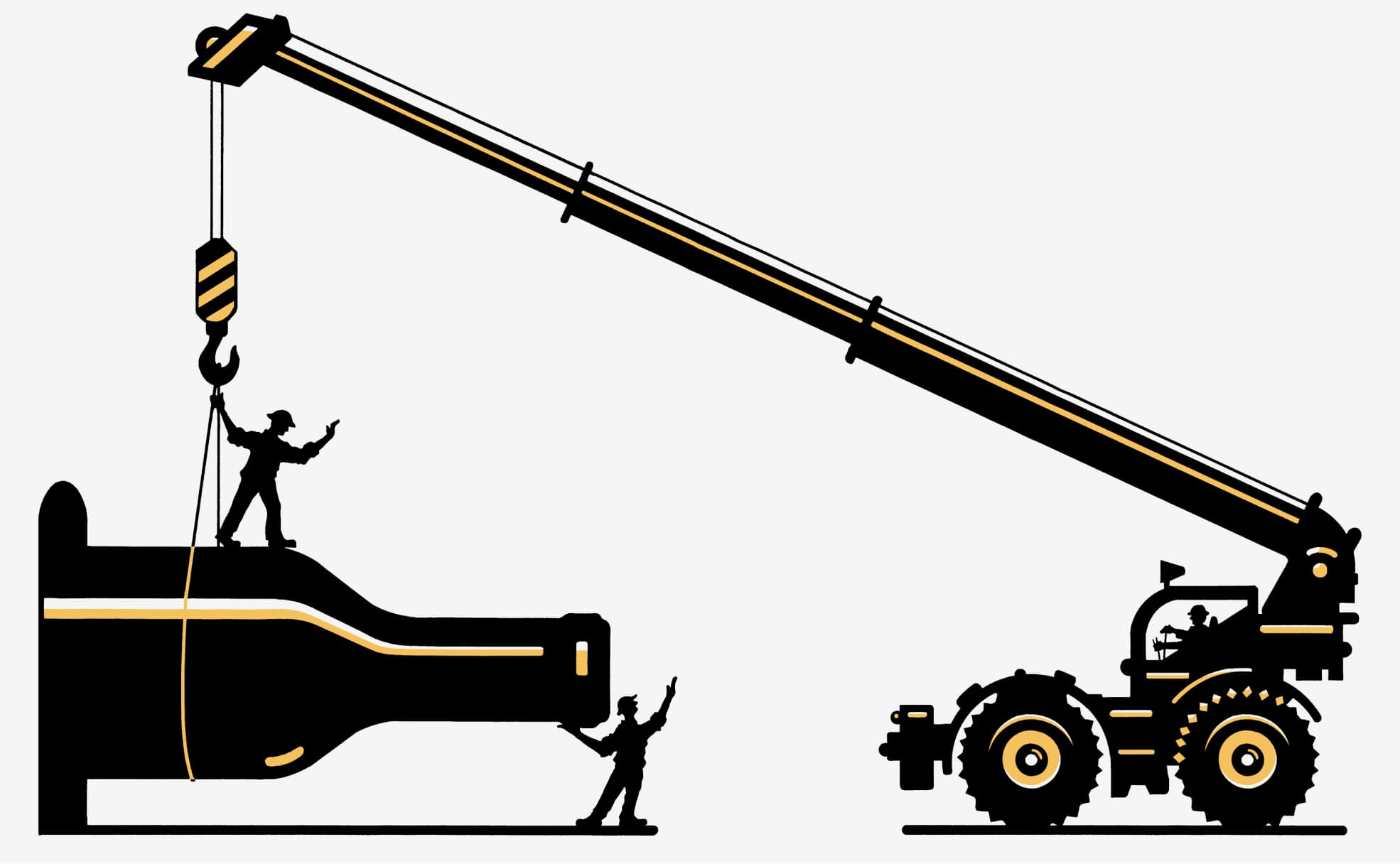 September 1, 2020. By about the third day it was obvious we had a big problem. Napa Valley had a big problem. When we stepped outside there was ash everywhere, on our doorsteps, our cars, our driveways. And the smoke, which at first had kept to the east, hovered over the valley and the vines. And it wasn't moving. We exchanged our pandemic masks for N95 masks, knowing we had some tough decisions ahead of us.
In the summer of 2020 we completed Phase Two and the construction of the Whiskey Hotel, so-called because that was the code name (with the same initial caps as Wappo Hill) we used for the Hartwell property before we purchased it in 2015. Tucked into the hillside south and west of our Stags Leap District winery, the structure is built to last decades, well beyond any of the current team's tenure at Realm Cellars. The facility is anchored by 5,000 square feet of caves built into the hillside, an underground network with room for barrel storage plus a 100,000 gallon water tank for wine production and fire protection. In front and connected to the caves are actually two structures that sit side by side. The first, comprising the "business" side of the Whiskey Hotel, is a pre-engineered steel-sided structure accessed via three folding airplane hangar doors. It's the equivalent of a walk-in cooler, a temperature controlled barn with enough space and versatility to meet any challenge we may face.
Benoit: This is where all we've learned in the last several years comes to fruition. It has the infrastructure we need in terms of water, power, temperature-controlled spaces, equipment storage, etc. to give us total control over how we make our wines. It was a long road and an immense learning curve, but we've arrived. Another Realm milestone…
The second building, constructed of steel, wood and glass, houses office space, a tasting area, lockers, and what we call the Pau Hana room. Pau Hana takes its name from a Hawaiian phrase meaning "work is over, it's the end of the day." This is for our employees, a break room with an eating area, pool and foosball tables. It was given its name by Eden, who spent the greater part of her childhood in Hawaii.
Eden: The spirit in which Pau Hana is used is very friendly, what you would say to a friend or a co-worker. 'It's pau hana, let's grab a drink." This is a space for the team, a place we encourage folks to gather, eat lunch together, take a break, have a beer and unwind at the end of the day. It's where the lines between work and play are blurred, and it's for everyone - winemaking, marketing, sales, accounting – a way of breaking down silos and bringing people together. It's where the front and back of the house intermingle and become one.
Much of what makes Phase Two such a milestone lies in what you can't see. The Whiskey Hotel is framed by enough steel in the form of columns and cross bracing to withstand a major earthquake. Underneath the property, buried beneath layers of concrete, dirt, and new driveway, are miles of cable, wires and pipes, a network that connects every building to every other building on the property. Josh Stehling, our project manager, calls it Realm's information super highway, with cables stacked upon cables and pipes upon pipes in a geeky engineer's dream of connectivity. Frankly the system is overbuilt, with spare cables and pipes "just in case." As Josh says, 1000 years from now archaeologists will dig this up and wonder what the heck was going on at this site. At the very least, it will get Realm through the next several decades.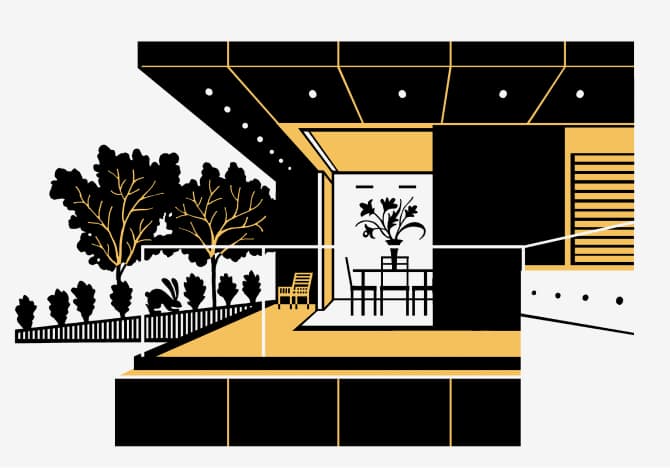 Then there's what you can see. The graffiti art mural covering the walls of our new cave, a work by artist Victor Reyes who spent 21 days in 2019 completing the installation. He calls it the Cave of Dreams. The artwork that centers the Pau Hana room, Banana Leaf, by Pegge Hopper, one of Eden's favorite Hawaiian artists. The large-scale painting of butterflies by American artist Hunt Slonem that hangs in the entryway to the winery. The work by Chinese artist Cui Fei, created from vine tendrils she gathered from our Farella and Stags Leap Estate vineyards. The interior spaces of our offices and other shared rooms, created in close collaboration with Napa Valley designer, Bette Abbott. The renovated Library and tasting space at the original winery, with a Journey Wall featuring mementos and artifacts from Realm's history. Every work of art, every piece of furniture, every wall covering, rug and paint color, carefully selected by our team, not only for their inherent beauty, but because each has a story to tell - a reflection of a person, a memory, a value, an ideal.
Scott: The Phase Two complex took four years to complete, and I can't tell you how many times we changed course. The construction endured a fire, a wet winter, replacing a general contractor, steel tariffs, and even a pandemic. In the end, what we built is an apt metaphor for Realm and the "practical dreamer" ethos we embrace. Guiding us from Day One was the tension between what we envisioned – what we "dreamed" of – and what was feasible – what was "practical." In the finished project we were able to realize both: a working/living space that is compact yet mighty, elegant but not showy, functional yet full of beauty.
2020 was nothing if not eventful. Our hopes for completing Realm's first full harvest in the Whiskey Hotel were dashed when the LNU Fire began on August 27th, blanketing Napa Valley and surrounding counties in a thick layer of smoke and ash. Within approximately three weeks Benoit and Scott made the decision to forgo the 2020 vintage due to the presence of smoke taint on the grapes. Our story is chronicled here. Of course, between the LNU and the Glass Fire that erupted in late September, there are so many among our colleagues and friends who lost much more than a harvest. Napa Valley will be picking up the pieces for years and some wineries may not recover. And though we consider ourselves lucky, we did not come to our decision about the vintage lightly. We know we will feel the financial ramifications for several years to come. But we know we made the right choice.

In darkness there can be light. In late October 2020 we completed the purchase of two additional parcels of land that formerly belonged to the Hartwell family. These are smaller plots the family held onto for personal reasons when we acquired the winery and vineyard in 2015. But with the passing of both Bob and Blanca Hartwell, the family decided to sell the remaining land, and after several discussions over a couple of years, we worked out an arrangement. With this purchase, Realm's Stags Leap Estate property extends north and to the very top of Wappo Hill, 550 feet above the Napa Valley floor. More about our acquisition of these special plots can be found here.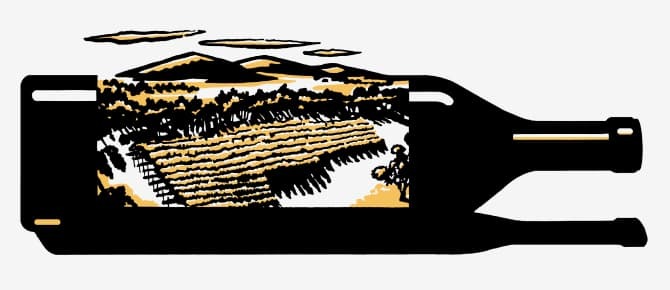 Scott: Benoit and I have hiked up this hill many times, but after the purchase, the trek feels different. Especially in a year like 2020. When I look out from the top of Wappo Hill, I can't help but marvel at the beauty and resilience of Napa Valley. Here's what I said in an Instagram post the day the deal closed: 'Five years ago, the Hartwell family handed us the keys to the winery, and our metamorphosis from a virtual winery to a domaine began. Today we are again honored and humbled to carry on the Hartwell legacy with the purchase of the adjacent hillside parcel, which is home to the original plantings from 1986 using budwood from Grace Family Vineyards. The Hartwell's stewardship of the past 30+ years serves as inspiration to us as we plan for the decades to come at Realm Cellars.
As this is written, we're in the midst of a global pandemic, an episode that has worked its way into all of our lives in unimaginable ways. And while it is hard to predict when and how it will play out, we continue to be optimistic. At Realm, there is much to look forward to.
If you're reading this now, you're experiencing the story of Realm via our new website, which we are launching in phases through 2021 and 2022. This has been an undertaking two years in the making, and it reflects in part a rethinking of our sales and marketing. With a radically new way of conducting our offerings, we've redefined the customer journey, developing new ways of on-boarding new customers and continuing to communicate with members after they sign up with us.
Scott: We've pondered this for years: how do we create relationships with customers that go deeper than the purely transactional, how do we interact on a more personal, meaningful level, how do we start to build community? Engaging with members in a way that is desirable and pleasing to them is every bit as important to Realm as making the highest quality wine possible. Our new member portal – which will continue to grow and become more robust - is designed to encourage that engagement, to surprise and delight our customers. Ideally, through our interaction, our members will become aware that they are as important to us and to the Realm journey as anyone.
Though the 2020 vintage at Realm was a bust, we're excited about the quality of the wines we'll release in the next couple of years, including a Single Vineyard Cabernet Sauvignon from the historic Beckstoffer Bourn Vineyard. We'll continue to gradually replant our Stags Leap Estate Vineyard and plan for the replant of Farella. The team will make wine from the new Hartwell parcels. And there are further vineyard acquisitions to come. We'll also open new markets and create a singular hospitality program that can only be experienced at Realm. And as we embark on these projects, we do it with a team that is strong, energetic, experienced and more committed to the journey than ever.
We'll also turn our attention to the third phase of construction with the renovation of the existing winery, Camp Victor. We chose that name because after tearing down the old ag barn, the winery has an unobstructed view of the Stags Leap District palisades to the east and the naturally occurring "V" in the distant rocky formation. With Camp Victor, the Whiskey Hotel and other ancillary buildings, there is a campus-like feel to Realm Cellars. On any given day there's a buzz of activity, people coming and going, collaborating, dreaming and getting stuff done. We love that.
As we wrap up this chapter, we'd like to thank all of the people who have been part of the Realm journey up to now. The list is long: growers, suppliers, contractors and those who simply believed in us. Customers, both new and enduring, without whom we surely wouldn't be here. And of course the Realm team. To all our employees, both those who work here now and those who have passed through our doors, we are ever grateful to you.
Recently The Wine Advocate published an article about Realm, in which Lisa Perrotti-Brown writes about the long journey that got us to where we are today. We love how she captured the spirit of Realm, and in closing we offer this quote that concludes her piece: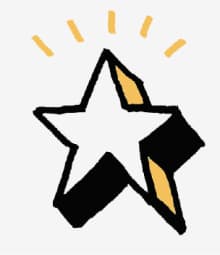 "Realm. What calls into question your assumptions about this name and indeed Napa Valley are the wines. What's inside these bottles is so disarmingly unassuming. These are wines that are recognizably honest to their Napa origins yet are laced with such drama and conflict, beauty and passion, sound and fury. They pull you in and make you question. They outright challenge your preconceptions about where they come from and the people that make them. And, ultimately, after you have been so challenged, summoned and enticed, they welcome you into their Realm."
—Lisa Perrotti-Brown, The Wine Advocate, 8th Oct 2020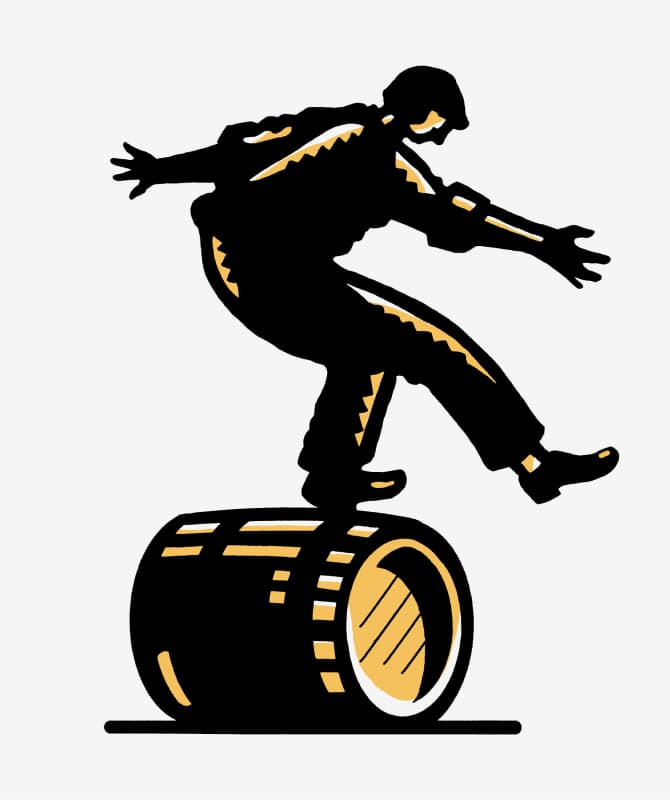 …not nearly the end.